ISKIERKA Foundation is a Polish non-profit charity organisation (registered charity in Poland: KRS 0000248546) which since 2006 has been developing systems providing financial, psychological and social support to children with cancer and to their families.
Our Foundation provides care to over 700 children undergoing cancer treatment mainly in four specialist centres in Poland:
We deliver nationwide projects in Poland and provide financial aid also to children treated in other medical institutions in Poland and abroad.

What makes us stand out?
WE ARE CLOSE TO CHILDREN . They need individual attention. We know them by their names, their stories and their dreams. When we support them in their treatment and rehabilitation processes, we try to look at the world with child's eyes, but we provide them with help that only adults can assure. The Chairwoman of our Foundation is Mrs Jolanta Czernicka-Siwecka, animator of social changes, whose son also was fighting with leukaemia.
WE ARE BREAKING THE STEREOTYPES . We are not dazzling with fear and suffering. Ill children need to feel like they were healthy and have the right to happy childhood. Together with ISKIERKA they sail, climb mountains, or form an orchestra and give concerts. We stimulate their passion for life. We show them that life is worth living.
PASSION FOR LIFE AND QUALITY OF LIFE . We create friendly environments in hospitals, as while treatment they become children's second home. We overhaul and renovate children's wards and buy medical equipment. We also make sure there is appropriate space for playing, studying and the development of individual talents. We show the families how to cope with their lives upturned by their child's disease – how to turn a traumatic experience into constructive actions.
INNOVATIVENESS . Within the framework of sharing good practices and building civil society, we develop innovative projects in the area of Corporate Social Responsibility, we run social initiatives and campaigns, we organise trainings for medical personnel or conferences and seminars with experts. We fund scientific research on improving effectiveness of diagnostics in paediatric haematology and oncology. We are constantly looking for new solutions. We blaze a trail…
EFFECTIVENESS AND TRANSPARENCY . We have managed to achieve all that through meticulous attention to high quality of our work, its effectiveness and transparency right from the very beginning. This made us a trusted partner in the eyes of the business community. In 2014 our work was recognised with the prestigious Jan Wejchert Award of the Polish Business Council, for Social Services. In the very same year we were also appointed a CSR Partner of the European Economic Congress taking place in Poland, whose organisers have endorsed us as a good practices and trustworthy organisation. The Australian POLCUL Foundation has presented the chairwoman of our foundation with the Jerzy Boniecki Prize for her contribution to building the civil society in Poland. Members of our staff are supported in their work by volunteers and partners from the business and local government communities as well as personae from the world of science, sports, art, culture and show business. ⇒ See our partners⇐

Examples of our initiatives :

Would you like to help? Make a donation by bank transfer:

DONATIONS FROM POLAND:
Fundacja ISKIERKA
ul. Wilcza 28/8
00-544 Warszawa
(for PLN transfer) ING Bank nr: 16 1050 1588 1000 0023 0023 0170
(for EUR transfer)ING Bank nr: 38 1050 1588 1000 0023 1106 1085

DONATIONS FROM ABROAD:
If you will be making the donation transfer from abroad to the bank account of ISKIERKA Foundation in Poland, your bank will request additional bank transfer data:
ING Bank
Wolnosci 305 street
41-800 Zabrze, Poland

• Transfers in PLN: IBAN: PL16 1050 1588 1000 0023 0023 0170
BIC (SWIFT): INGBPLPW
• Transfers in EUR: IBAN: PL38 1050 1588 1000 0023 1106 1085
BIC (SWIFT): INGBPLPW
Contact:
ISKIERKA Foundation
Wilcza 28/8 street,
00-544 Warsaw, Poland
ISKIERKA Foundation's Bureau:
Targowa 5 street,
41-500 Chorzow, Poland
phone / fax: +48 32 706 90 39
e-mail: biuro@fundacjaiskierka.pl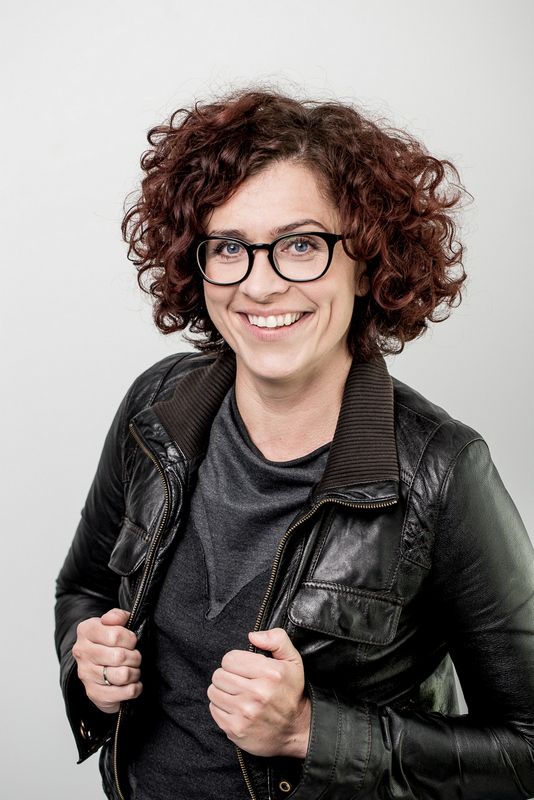 Magda Stajno
International Business Manager
m.stajno@fundacjaiskierka.pl
tel: +48 609 574 984
___________________________________________________________________________
The ISKIERKA Foundation looks after children with cancer.
We help the youngest to believe that it makes sense to fight,
that there are other people around.
We help the grownups, adults -to help.
Because in life the most important single thing is life.
All adults once were little children,
and all little children want to become adults one day…
There are many possibilities to help others,
and great things begin with tiny steps.
So just a bit of good may make a child smile,
and bring a sparkle*) of happiness in its eyes.
*) The name of the Foundation – Iskierka, means "sparkle" in Polish